Omega-3, What is the True Story?
Recently, a study was published in the Journal of the National Cancer Institute suggesting a link between omega-3 fish oil and an increased risk of prostate cancer. Texas Urology has fielded numerous questions as a result of this media coverage and many questions have been answered regarding whether men should discontinue the use of omega-3 supplements. This reminds me of a time in the mid 1990's when an article appeared implicating vasectomies in an epidemiologic study linking this common procedure to prostate cancer. Previously, there had been isolated studies suggesting that vasectomy could cause testicular cancer and atherosclerosis. Needless to say, further studies as well as review of prior studies showed these results to be false and, indeed, vasectomy is not associated with prostate cancer, testicular cancer or atherosclerotic heart disease.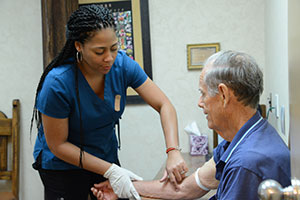 Benefits of Omega-3s
There are numerous benefits associated with the use of omega-3s including positive effects on cardiovascular health, perinatal health and fetal formation, cognitive function, and uterine cancer.
The recent study that was published was actually an epidemiological one which was meant to generate a hypothesis, not establish a cause-and-effect relationship and was actually intended to look at the effects of the selenium and vitamin E supplementation on prostate cancer. At no point during this study were the subjects given fish or fish oil supplements. Also, dietary intake of fish or fish oil supplements was not documented, creating no data to back the conclusion that supplementing omega-3 fats correlated to an increased risk of prostate cancer. Furthermore, the researchers were quick to brand dietary supplements even though there was no evidence that anybody in the study took fish oil dietary supplements. In fact, the study demonstrates no cause- and-effect; and it only purports to show an association between higher plasma levels of omega-3 fatty acids and those in whom the research had identified as having an increased risk of prostate cancer.
I recently had the opportunity to discuss this study with Dr. Sid Stohs, Professor Emeritus of Pharmacology in the School of Medicine and Dean Emeritus of the School of Pharmacy and Health Professions at Creighton University Medical Center. Dr. Stohs is a world-renowned expert on nutritional supplementation and omega-3s. He emphatically and categorically refuted this study reiterating that he believed the conclusions were false, misleading, and unsubstantiated. He went on to state that omega-3s are associated with significant benefits and encouraged the continued use of omega-3s.
On a personal note, I have used omega-3 supplementation for over 10 years and plan to continue to do so as well as advise my male patients to continue their omega-3s.
[Top]
Quick navigation links:
What is a Urology Center | Urologist | Urology Conditions | Urology Services | Resources for Health | Contact Urology Center in North Texas | Sitemap | Home
Disclaimer:
The pictures displayed in www.TexasUrology.com are images of actual patients and employees who have consented to have their picture in this website.


Website Design & Educational Content © Copyright 2023 MedIngenuity, LLC
Medingenuity develops content-rich educational web sites for urologists and urology group practices.