Appointments
Please call one of our offices to schedule an appointment. We ask that any new patient arrive 30 minutes prior to their appointment time to complete any needed paperwork. Any established patient not seen in the last six months, please arrive 15 minutes early to update your medical history.
We accept most major insurances and Medicare. We encourage all patients to confirm with their insurance company if we are on their plan.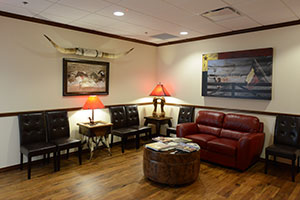 If you must cancel or change an appointment, please do so 24 hours in advance.
Please bring the following to your scheduled appointment:
Your current insurance card and any referral if needed.
A list of your current prescription(s) and/or over-the counter medications, with dose and frequency.
Pertinent information about your medical and surgical history.
Any recent X-rays or other test results related to your condition.
Quick navigation links:
What is a Urology Center | Urologist | Urology Conditions | Urology Services | Resources for Health | Contact Urology Center in North Texas | Sitemap | Home
Disclaimer:
The pictures displayed in www.TexasUrology.com are images of actual patients and employees who have consented to have their picture in this website.


Website Design & Educational Content © Copyright 2023 MedIngenuity, LLC
Medingenuity develops content-rich educational web sites for urologists and urology group practices.