Patient Handouts
Select from the following links to download a PDF with patient information provided by Texas Urology of Lewisville, Carrollton and Flower Mound. The urology topics include bladder, circumcision care, constipation, erectile dysfunction, enuresis, hypogonadism, incontinence, interstitial cystitis, kidney stones, peyronie's disease, premature ejaculation, prostate, sexually transmitted diseases and vasectomy.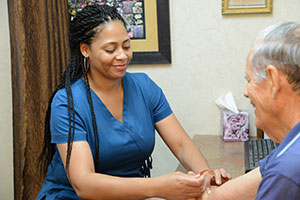 Pelvic Floor Muscle Exercise Program
Suggestions for Improving Bladder Habits
[Top]
[Top]
Treatment for Severe Constipation
Dietary Suggestions for Improving Bowel Habits
[Top]
[Top]
[Top]
Delatestryl Instructions Home Injections
Testosterone Replacement Therapy
[Top]
Diagnostic Evaluation on Incontinence
[Top]
Dietary Guidelines for Interstitial Cystitis
[Top]
[Top]
[Top]
[Top]
Current AUA Policy Regarding PSA
Prostate Biopsy Instruction Sheet
Tips for Improving the Prostate and/or Male Symptoms
[Top]
Interferon for Condyloma Treatment
Intraurethral Efudex Cream for Condyloma
[Top]
Vasectomy
[Top]
Quick navigation links:
What is a Urology Center | Urologist | Urology Conditions | Urology Services | Resources for Health | Contact Urology Center in North Texas | Sitemap | Home
Disclaimer:
The pictures displayed in www.TexasUrology.com are images of actual patients and employees who have consented to have their picture in this website.


Website Design & Educational Content © Copyright 2023 MedIngenuity, LLC
Medingenuity develops content-rich educational web sites for urologists and urology group practices.