Talking To Your Teen About Sex
We live in a very sexual world. There are messages about sex all around us on radio and TV, in movies, magazines, and music. Sex is used to sell everything from soap to sports cars. Political and religious leaders have a lot to say about sex, too. So do people in locker rooms, in malls, and in our own homes. And our children hear it all. Unfortunately, our children don't get much useful information.
Many children become confused and may be pressured into sexual intercourse before they are ready. Too often sexual abuse, sexually transmitted infections, and unwanted pregnancy shape their lives.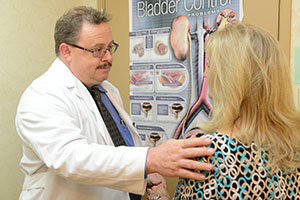 We want our children to have healthy and rewarding lives. And we all know that teaching them about sex is very important. But for many of us it's hard to talk about sex, especially with our own children. The purpose of this article is to help make the discussion with your children easier.
Children who understand their sexuality are better able to take charge of their lives and have loving relationships. Understanding sexuality helps kids cope with their feelings and with peer pressure. It also helps protect them from sexual abuse.
Kids learn about their sexuality from the day they are born. Home is the most meaningful place in which they learn about it. It is important to let kids feel good about their sexuality from the very beginning. This will make it easier for them to ask questions about sex later on in life. As they grow, we can give them useful information to help them make good decisions about their sexuality.
As parents, we've got a real challenge on our hands. Our kids watch about 24 hours of television a week. They spend more time watching TV than they do in the classroom. They watch thousands of sexual messages on TV every year.
For the most part, parents, including myself, are uncomfortable talking about sex to their children. It's up to us to give our children useful information. It's our job to warn them about sexually transmitted infections. We have to help them understand why it's important to avoid teen pregnancy. And we can let them know how to get birth control and protect themselves from sexually transmitted infections before they start having sex.
But we can still help our kids become comfortable with their sexuality. The best way to handle it is to be open with them about our feelings. Being "real" with them allows them to be "real" with us. You can start by saying something like, "This is hard for me to talk about. My parents and I never discussed these things. But I want you to have someone to talk with."
Making Sex Safe
It seems that even if teenagers know quite a lot about contraception, they don't often use this knowledge when they start to have sex. Most teenagers first sexual experience is unexpected, unplanned, - and usually unprotected.
Good advice is to teach your children to say no. No one has to explain or give anyone a reason for not having sex. Tell your children that it's okay to say no and to say it as if they really mean it. There's a billboard in our community that says "Virgin is not a dirty word." That's appropriate advice for every teenager.
The best advice is to start thinking about contraception before your children start to have sex. The facts are that teenagers are more fertile than adults, so a teenage girl is much more likely than an adult to get pregnant, even if she has unprotected intercourse only once. If you are having a discussion with your son or daughter about sex remind them of the consequences associated with an unwanted pregnancy and what steps are necessary to prevent a pregnancy. Talk to your children about how their lives and the lives of their partner would change if the girl becomes pregnant. At the very least, condoms can be easily purchased, and a girl can buy them just as easily as a boy can. Teenage girls can go to a doctor or family planning clinic (e.g., Planned Parenthood).
Many teenagers hear so many myths and receive so much misinformation about sex. It is our job as parents to be sure we separate the facts from the fantasy.
Finally, whatever you do, don't cover up your feelings or avoid the issue. That will make matters worse. Just remember, giving children helpful information about sexuality is as important as giving them food, shelter, and loving care.
[Top]
Quick navigation links:
What is a Urology Center | Urologist | Urology Conditions | Urology Services | Resources for Health | Contact Urology Center in North Texas | Sitemap | Home
Disclaimer:
The pictures displayed in www.TexasUrology.com are images of actual patients and employees who have consented to have their picture in this website.


Copyright © 2017 MedIngenuity, LLC
Web Design for Urology